Wallace Family's Support of the Wichita Center for the Arts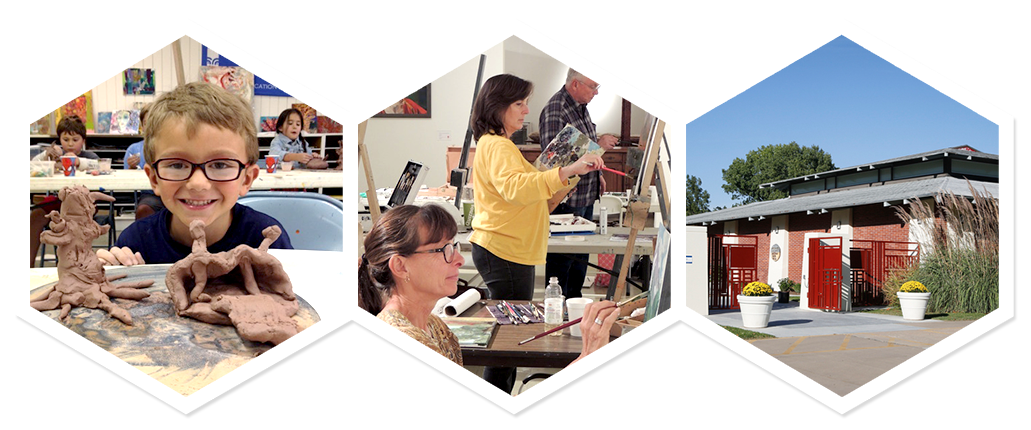 The mission of Wichita Center for the Arts is to be a vibrant arts hub in Wichita and the region by providing opportunities to appreciate, participate in and create art in an atmosphere of lifelong learning.
The Wichita Center for the Arts ("the Center") has a rich history in Wichita, dating to its inception in 1920 as the Wichita Art Association. The Center's Mary R. Koch School of Visual Arts offers instruction to adults, teens and children with 124 classes offered yearly, as well as another 122 workshops and camps. Course areas include painting, drawing, photography, printmaking, pottery, sculpture, enameling, metalsmithing and dance.
The Center's other major focus is its art gallery, which is used as inspiration for students in the school and beyond. The gallery's resources include a collection of artworks of regional and national importance, and the Center's national juried exhibition program presents the latest work of contemporary artists in a variety of media. Special lectures and workshops are held throughout the year to underscore major exhibitions and provide insight into art. All exhibitions are closely integrated with the Mary R. Koch School of Visual Arts to ensure that visitors and students benefit from the Center's total resources.
-Wichita Center for the Arts